Mastered by Grammy winner engineer Paul Blakemore (Yellowjackets, Spyro Gyra, Bob James…), entirely composed, arranged and performed by Pietro Girardi, Morning is a unique blend of different colors and mood, from straight-ahead jazz to aggressive funk/fusion.
Press for "Morning"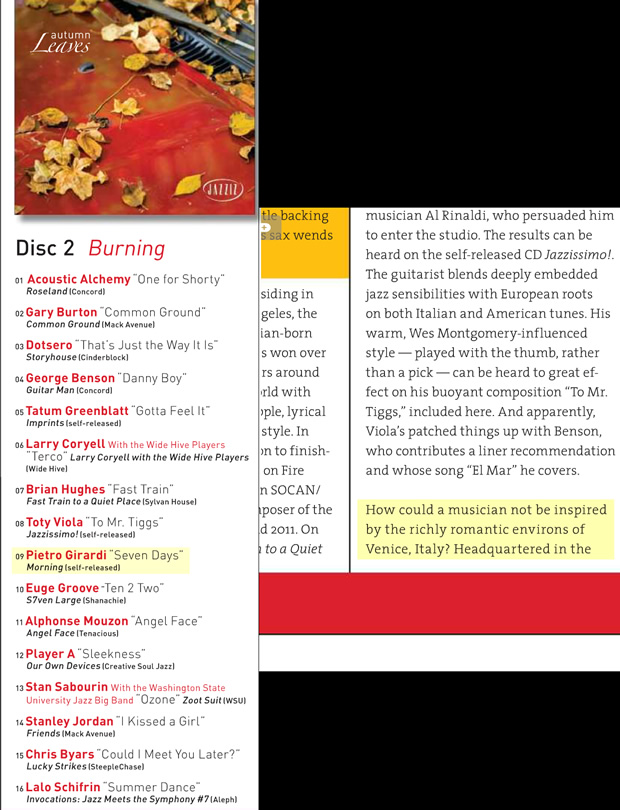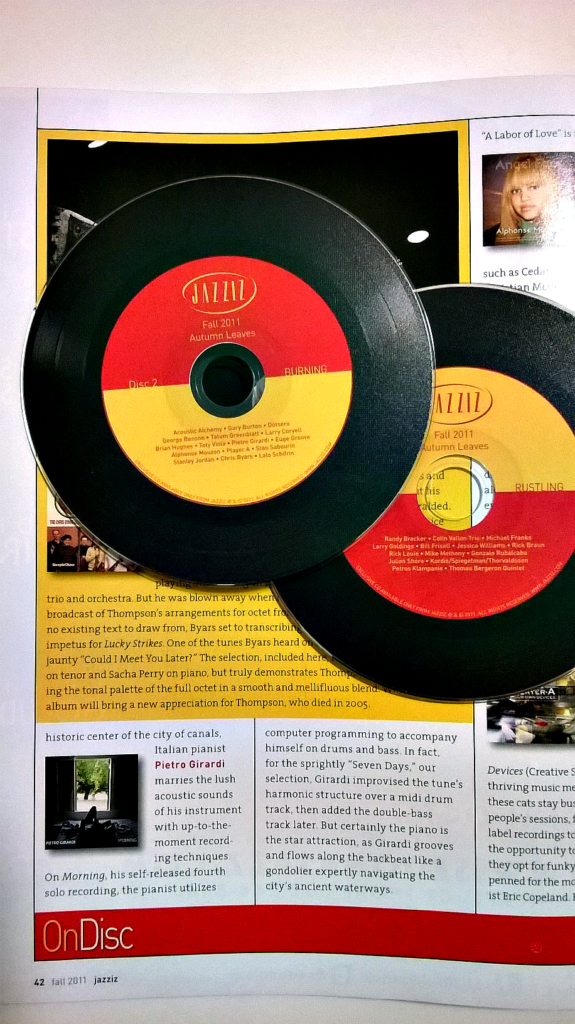 How could a musician not be inspired by the richly romantic environs of Venice, Italy?
Headquartered in the historic centre of the city of canals, Italian pianist Pietro Girardi marries the lush acoustic sounds of his instrument with the up-to-the-moment recording techniques.
On Morning, his self-released fourth solo recording, the pianist utilizes computer programming to accompany himself on drums and bass. In fact, for the sprightly "Seven Days", our selection, Girardi improvised the tune's harmonic structure over a midi drum track, then added the double-bass later.
But certainly the piano is the star attraction, as Girardi grooves and flows along the backbeat like a gondolier expertly navigating the city's ancient waterways.
(Jazziz Magazine, Fall 2011)